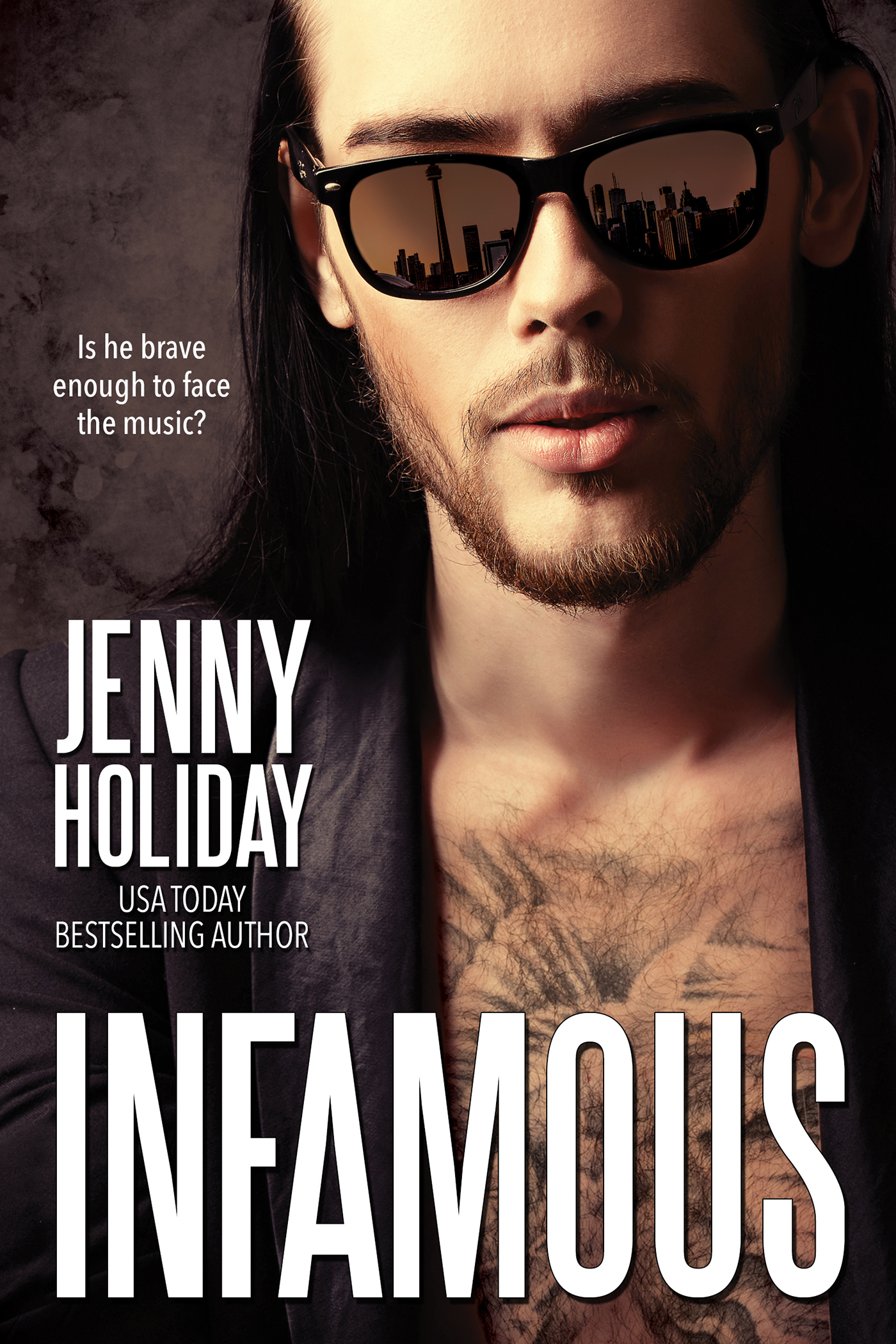 Publisher:

Jenny Holiday

Edition:

2

Available in:

e-book, paperback, downloadable audio, audio CD

Published:

March 20, 2018
Buy at Amazon
Buy at Apple Books
Buy at Barnes & Noble
Is he brave enough to face the music?
All that up-and-coming musician Jesse Jamison has ever wanted is to be on the cover of Rolling Stone. When a gossip website nearly catches him kissing someone who isn't his famous girlfriend—and also isn't a girl—he considers the near miss a wake-up call. There's a lot riding on his image as the super-straight rocker, and if he wants to realize his dreams, he'll need to toe the line. Luckily, he's into women too. Problem solved. After a decade pretending to be his ex's roommate, pediatrician Hunter Wyatt is done hiding. He might not know how to date in the Grindr world, how to make friends in a strange city, or whether his new job in Toronto is a mistake. But he does know that no one is worth the closet. Not even the world's sexiest rock star. As Jesse's charity work at Hunter's hospital brings the two closer together, a bromance develops. Soon, Hunter is all Jesse can think about. But when it comes down to a choice between Hunter and his career, he's not sure he's brave enough to follow his heart.
Note: This book was originally published by Riptide Publishing. This second edition is not substantially changed.
Praise for Infamous
"Jenny Holiday packs a punch in this rocker romance full of sacrifice, loneliness and slow burn…Sweet and fast-paced, Infamous shows us how to move past what we think we should be and become who we want to be." –USA Today HEA
"A combination of laugh out loud moments, bittersweet scenes, and eventual sexy times that show the depth of Jesse and Hunter's true feelings." –All About Romance (a desert island keeper review and AAR Top Pick of 2018)
"A sexy baby silver fox and a sexy tattooed rocker made my heart swell." –The Good, the Bad, and the Unread
"The unresolved sexual tension and chemistry between Hunter and Jesse was off the charts and once they finally, FINALLY, gave into and acted on their feelings, it was sweet and passionate and absolutely perfect." –Bayou Book Junkie
"The emotional impact of this story was phenomenal. I was swept away…it was so, so gorgeous." –Smitten with Reading
"I was in romance novel heaven… I loved Jesse and Hunter. Still thinking about the the next day." –After Dark Book Lovers
Buy the e-book
Amazon | Apple Books | Barnes & Noble | Kobo
Buy the paperback
The Ripped Bodice | Indie Bound | Love's Sweet Arrow | Amazon | Barnes & Noble | Books-a-Million
Buy the downloadable audiobook
(also available in CD at some retailers)
Amazon | Audible | iTunes | Kobo