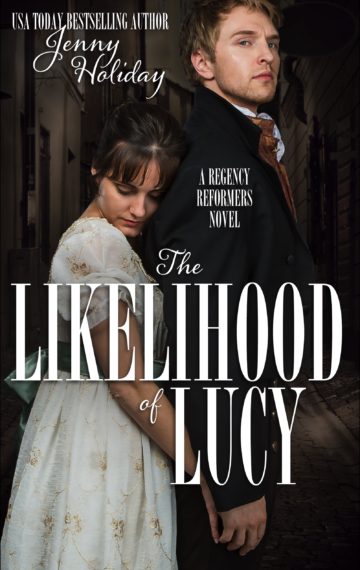 Publisher:

Jenny Holiday

Edition:

2

Available in:

e-book, Kindle Unlimited

Published:

January 8, 2019
Buy at Amazon
She would never bow to any man.
Trevor Bailey is on the cusp of opening the greatest hotel in London. His days as a gutter snipe are behind him, as he enjoys a life of wealth, society, and clandestine assignments as a spy in the service of the Crown. Until one tumultuous night churns up the past he'd long left behind…
Turned out by her employer for her radical beliefs, Lucy Greenleaf reaches out to the man who was once her most beloved friend. She never expected that the once-mischievous Trevor would be so handsome and gentleman-like, and neither can deny the instant attraction.
But Lucy's reformer ways pose a threat to the hotel's future and his duties as a spy. Now Trevor must choose between his new life and the woman he's always loved.
Notes:
This book was originally published by Entangled Publishing. This second edition is not substantially changed.
The Likelihood of Lucy is available exclusively on Amazon and is free for members of Kindle Unlimited.
"If I've learned anything from my careful study of Mary Wollstonecraft, it's that husbands only cause problems."