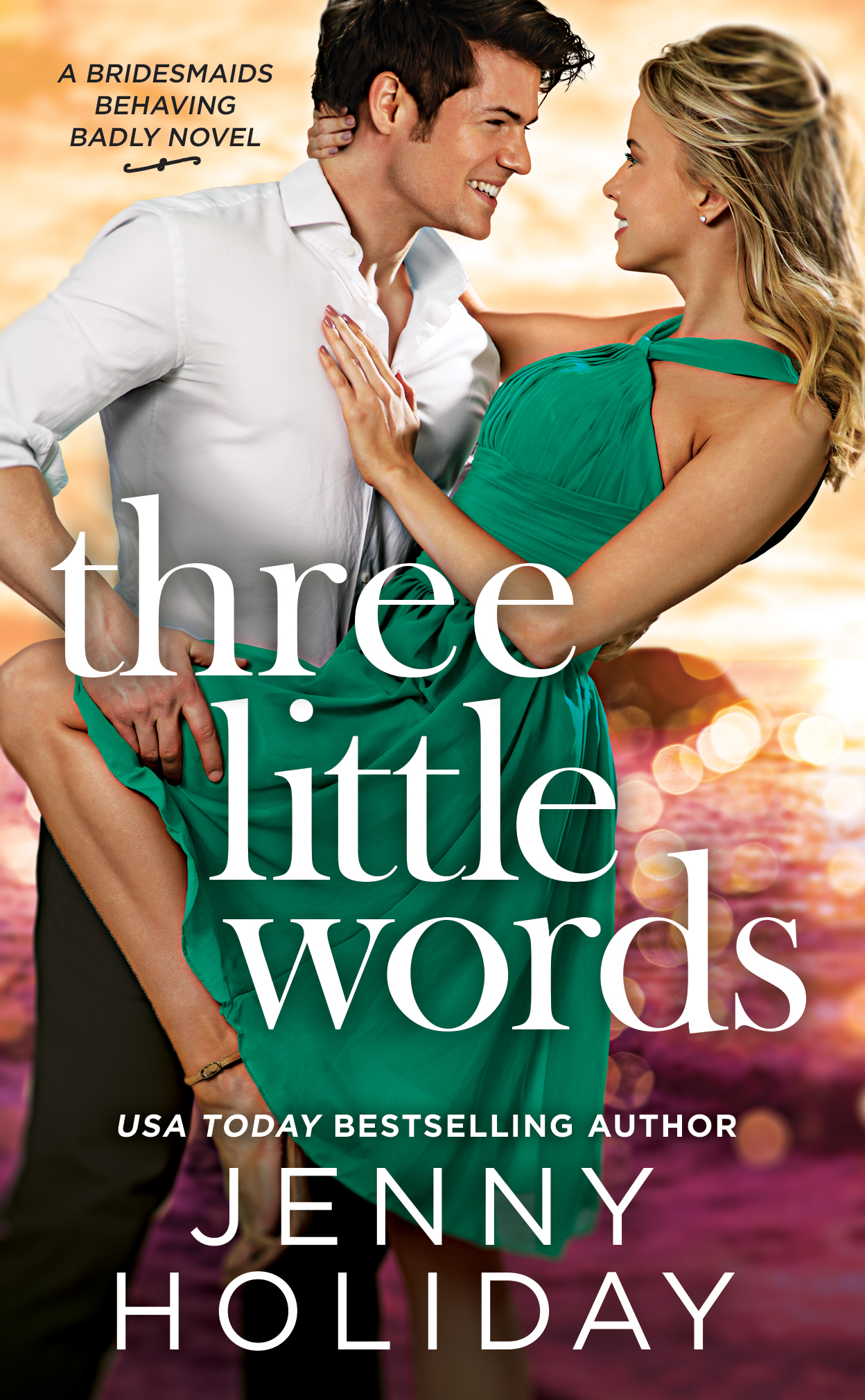 Publisher:

Grand Central / Forever

Available in:

Paperback, e-book, downloadable audio

Published:

January 29, 2019
Buy at Amazon
Buy at Apple Books
Buy at Barnes & Noble
Bridesmaids Behaving Badly, book 3 (Gia and Bennett)
An Apple Books pick for one of the best books of January, 2019.
An Amazon pick for one of the best romances of January, 2019
From the USA Today bestselling author who is a "master of witty banter" (Entertainment Weekly) comes a "pure fun" (Publishers Weekly) and "brilliantly executed romance" (Booklist) that proves opposites don't just attract, they ignite.
Gia Gallo is officially in bridesmaid hell. Stranded in New York with her best friend's wedding dress, Gia has six days to make it to Florida in time for the ceremony. And oh-so-charming best man Bennett Buchanan has taken the last available rental car. Looks like she's in for one long road trip with the sexiest—and most irritating—Southern gentleman she's ever met… Bennett's pretty sure that if there was ever a woman to break his "no flings" rule, Gia would be it. Sure, she's stubborn. She's also funny, smart, and the attraction between them is getting hotter with every state line they cross. While Bennett doesn't do casual, Gia doesn't do "relationships." But if they break the rules, this unlikely pair might discover that their impromptu road trip could turn out to be the best ride of their lives.  
Praise for Three Little Words
"Holiday adroitly combines all the requisite elements of a great romcom—scintillating, witty banter and incendiary sexual chemistry—and a pair of protagonists whose emotional complexity and realistic flaws lend a welcome measure of gravitas to this brilliantly executed romance." –Booklist (starred review)
A perfectly plotted emotional journey… The romance is intense, heartfelt, mature and sexy as hell." –National Public Radio
"Combines pure fun with surprising depth for a contemporary rom-com…. Leavened with witty banter, Holiday's sweet-hot tale captivates." –Publishers Weekly
"It's hard to imagine a cuter meet-cute than the setup of Three Little Words… The third installment of Jenny Holiday's Bridesmaids Behaving Badly series gleefully (and satisfyingly) flouts frothy romance conventions… Best of all, the book's central conflict doesn't assume that relationship choices boil down to an all-in commitment or no-strings attached hookups, plus it stomps all over gender stereotypes." –Apple Books
Buy the e-book
Amazon| Apple Books | Barnes & Noble | Kobo | Google Play
Buy the paperback
The Ripped Bodice | Love's Sweet Arrow | Indie Bound | Amazon | Barnes & Noble | Books-a-Million | Chapters Indigo | Walmart | Target
Buy the audiobook
Amazon | Audible | Apple Books | Kobo | Google | Libro.fm