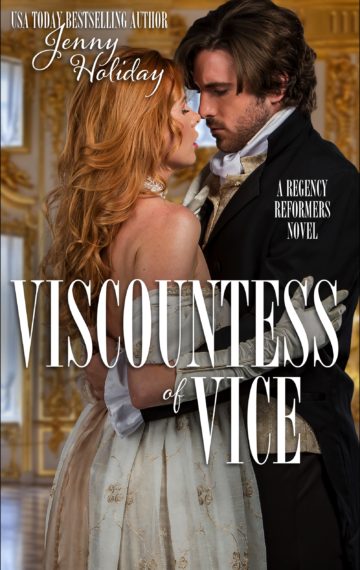 Publisher:

Jenny Holiday

Edition:

2

Available in:

e-book, Kindle Unlimited

Published:

February 19, 2019
Buy at Amazon
Secrets and lies, scandals and spies…
All Lady Catharine, Viscountess Cranbrook, wants is a little excitement. Bored of playing the role of the ton's favorite slightly scandalous widow, she jumps at the chance to go undercover as a courtesan to help with an espionage mission. After all, beneath her outrageously low bodice beats the heart of a patriot.
Social reformer James Burnham is conducting a study of vice in England's capital. Driven by his own secrets, he is methodical, intelligent—and wickedly handsome. Catharine is the last sort of woman the upstanding James should want. But want her he does, though she stands for everything he opposes.
When Catharine and James are forced to band together to advance their causes, they'll be drawn into a web of secrets and lies that endangers their lives—and their hearts.
Notes: 
This book was original published by Entangled Publishing. This second edition is not substantially changed.
Viscountess of Vice is available exclusively on Amazon and is free for members of Kindle Unlimited. 
Viscountess of Vice is a Regency Reformers prequel novel. It can be read first or third.
What more did she want? His soul? Well, she wasn't getting that.