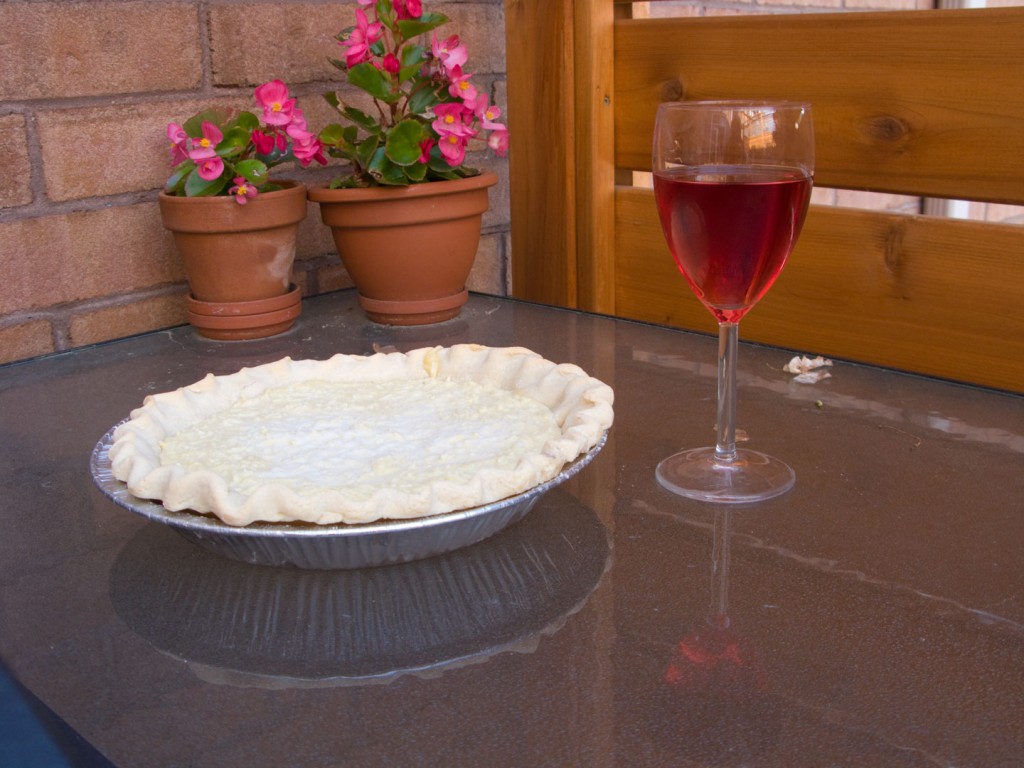 Please imagine the 1980s Price is Right ladies. Dian, Holly, and the other one whose name I can't remember. They are waving their hands around, and you are in awe of their sparkly dresses and their perfect claw bangs.
They are showing you the first showcase! It contains: a homemade gluten-free coconut cream pie made for you by an awesome coworker, and a glass (or three) pink wine. (It is a dry rosé. It is classy. You might think the Price is Right ladies would be exactly the type to try to serve you a white zin, but you would be wrong.) You bid: A LOT OF MONEY.
Next, the second showcase! It contains: a trip for your three-year-old to his grandparents' house! A three day weekend for you!  Just so we're all clear: three days with no work and no child. You bid: 800 MILLION DOLLARS.
Dinner is for losers.