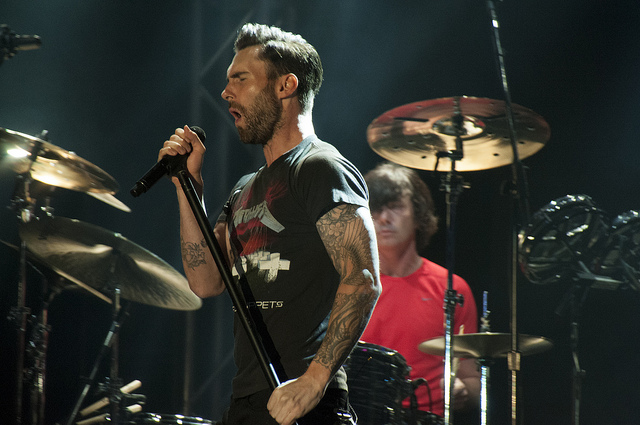 There was another slumber party. (Who knew the extremely late thirties were going to be a second golden era for slumber parties?) We skipped the nature walk this time, though we did pretend until the very last minute that we were going to go on one, going so far as to pack winter hiking gear. Then we arrived at the boss's house, and she uncorked the pink champagne. So what I'm saying is there was pink champagne on one hand, and a nature walk in subzero temperatures on the other.
You can probably surmise which one prevailed when I tell you that an hour later we were cruising to the pizza place and Lulu was shrieking, "I can sober up really fucking fast if we're pulled over! I'm not taking the fall for you bitches!" (This is where we pause to disclaim that Lulu was not, in fact, driving. She was just being theatrical. The Boss, who was, in fact, driving, had not had anything to drink. Like, at all. Because we knew we had to go pick up the pizza. And because, evidence to the contrary, we're not idiots. And because she's the hostess with the mostess, and she knows that the hostess always designatedly drives. Mind you, we did pick up our pizza at 3 pm to take home and eat later, so there's that.)
The main point of this sleepover was a re-match of last year's Wii dance off. Me versus the Boss. The odds were on me, due to my landslide victory a year ago, which was, in turn, due to my uncanny ability to replicate the "I've Had the Time of My Life" moves (who knew?).
I talked some serious trash in the lead up, but in truth I was a little nervous this time. We were playing over the honour of a man. Kind of like a medieval tournament, but in reverse. And instead of, like, handkerchiefs as tokens of the beloved, there was Google images.
And that man was…Adam Levine. How this happened, I do not know. Somehow, I got pulled into a dance-off over the honour of that Maroon Five tattooed muscle dude.
I'm sorry, but I just don't get Adam Levine. I could make a list of why, but that seems rude. Suffice it to say the Boss is a fan, and I am not.
After I kicked the boss's ass, even without having to rely on any Dirty Dancing ditties, Lulu, ever the peacemaker, got philosophical.
I get it. He's a total pig. If he came up to me, I'd like: gross. But sometimes there's just the lust, and it is what it is.
Pause while she gazes at the ceiling.
 If I knew what it was about him, I'd make a lot of money.
Then the boss and I put a squirrel Christmas ornament in Lulu's bed, and instead of passing out from fear—she really hates squirrels—she just said, "VERY FUNNY."
And then it was 10 pm and we all went to bed because we're big talkers but that's about it.