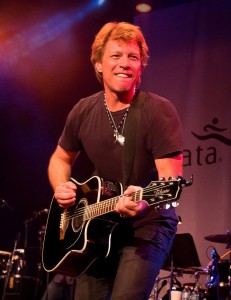 I'm blogging over at Entangled in Romance today about how the official song of my debut romance novel, Saving the CEO, is the theme song to the children's TV show Blue's Clues. As I said in that post, if you don't know what I'm talking about, consider yourself lucky.
I was kidding of course. (Kind of. When I'm old and gray, that song will probably still give me PTSD. And then I'll arrive at the pearly gates and a pack of blue squeaky dogs will make me solve mysteries before I get in.)
Want to know what the theme song for the book is? Why, it's Love's the Only Rule, by my boyfriend, Jon Bon Jovi.
What? You didn't know JBJ was my boyfriend? That's okay, he doesn't either. Jon and I have been dating since the early 1980s, when his hair was bigger than mine, but whatever.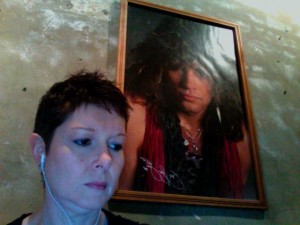 Love's the Only Rule is the perfect song for my characters Jack and Cassie, because, man do these two ever have rules. Jack especially is the poster boy for the tightly wound, Type A persona. But as the back cover copy of the book says, you don't build a business empire without a little discipline.
Enter Cassie, the math genius who is is perfectly positioned to rescue a business deal gone sour for Jack. And, of course, she's going to force his hand on a few other issues, too. All I will say is: rules will be broken, people. In an enjoyable way.

Joking aside, I actually listened to this song obsessively while working on edits for this book. I love the way it builds, just like a story, until it feels like the chorus is inevitable. Just like a good love story.